As we begin to recover from the chaos at Saturdays' race – we prepare for another adventure for BMX racing. We are taking our motorhome (usually referred to as the 'bus') over to Spokane, 'dry camping' and racing 4 days in a row at their local BMX Track. We will then leave the track, and spend a few days of enjoying some R&R at a RV Resort and Country Club before heading back home.
In order to make this journey happen, we have had some serious chores to get done! We have been storing the bus over at the grandparents' house. Yesterday, Painter Dan picked it up and brought it home. We've since then, we got 2 more new tires on it (in addition to the two new ones we got over 'Nationals' wknd), cleaned and washed it inside & out, filled the propane, emptied the tanks at a local rest stop, filled the bus with diesel and the generator with unleaded, filled the water tanks, got a few little repairs/fixes done, and now I just have to re-pack it! We are sooooo close; I can taste it 😉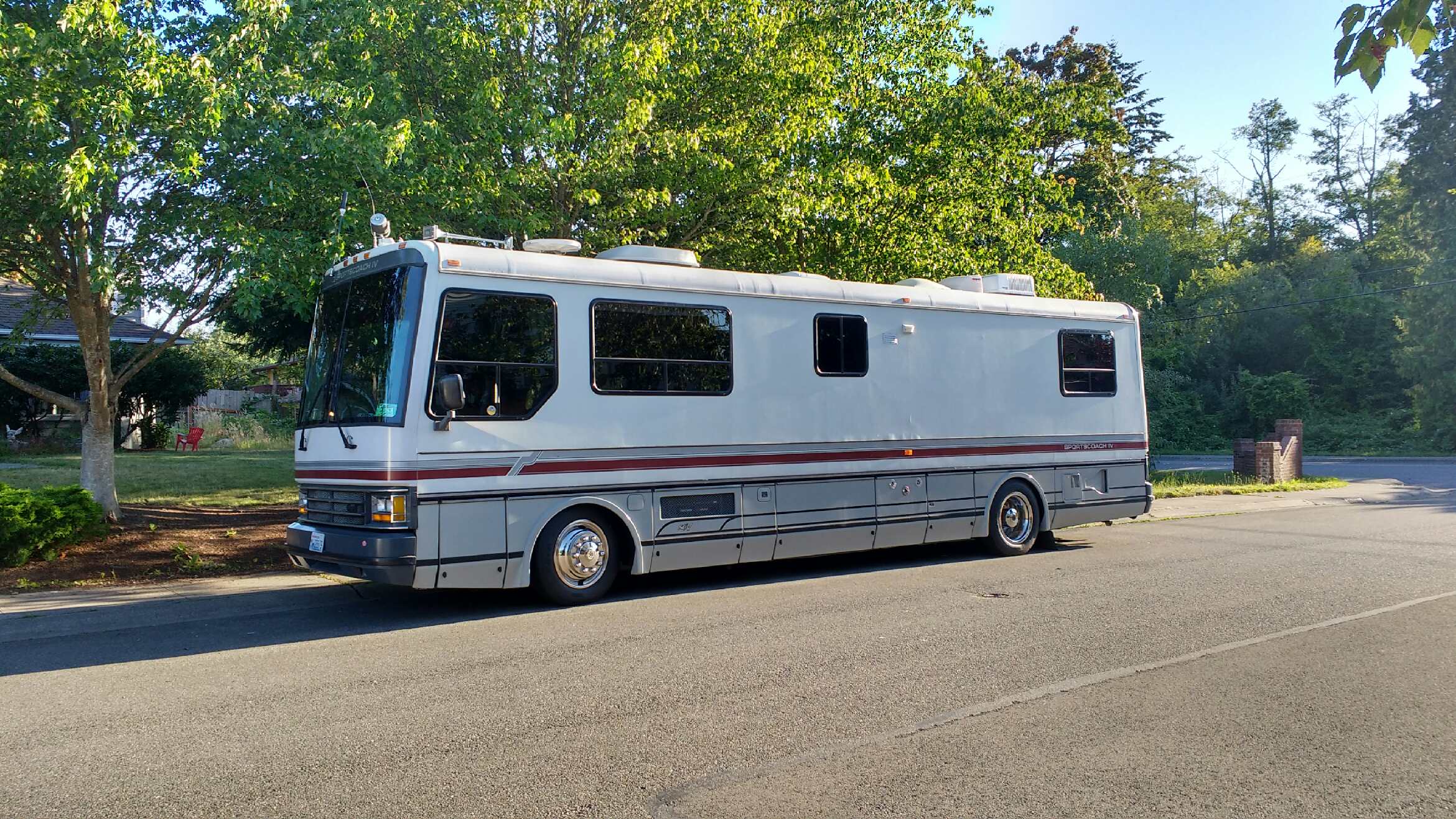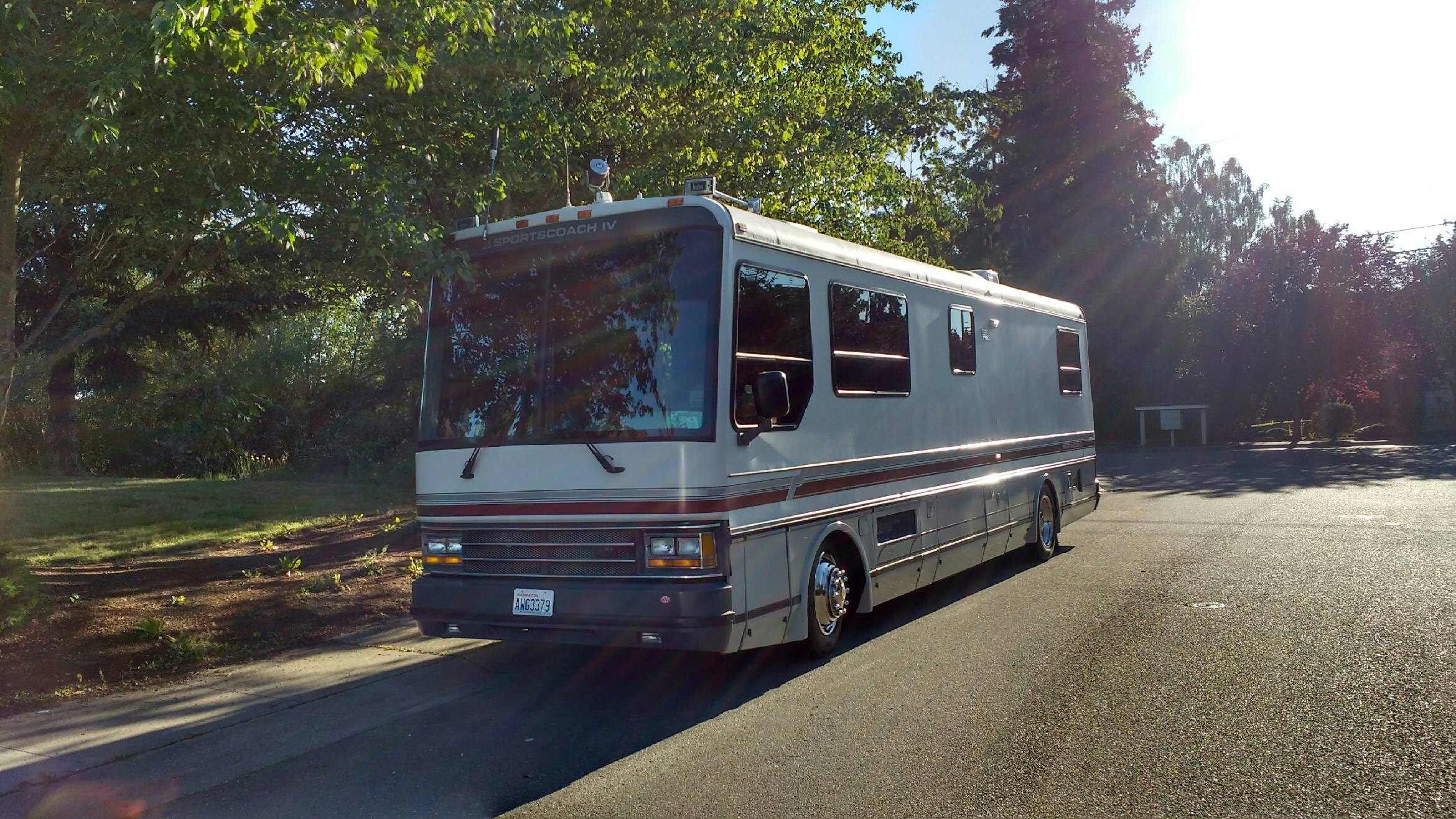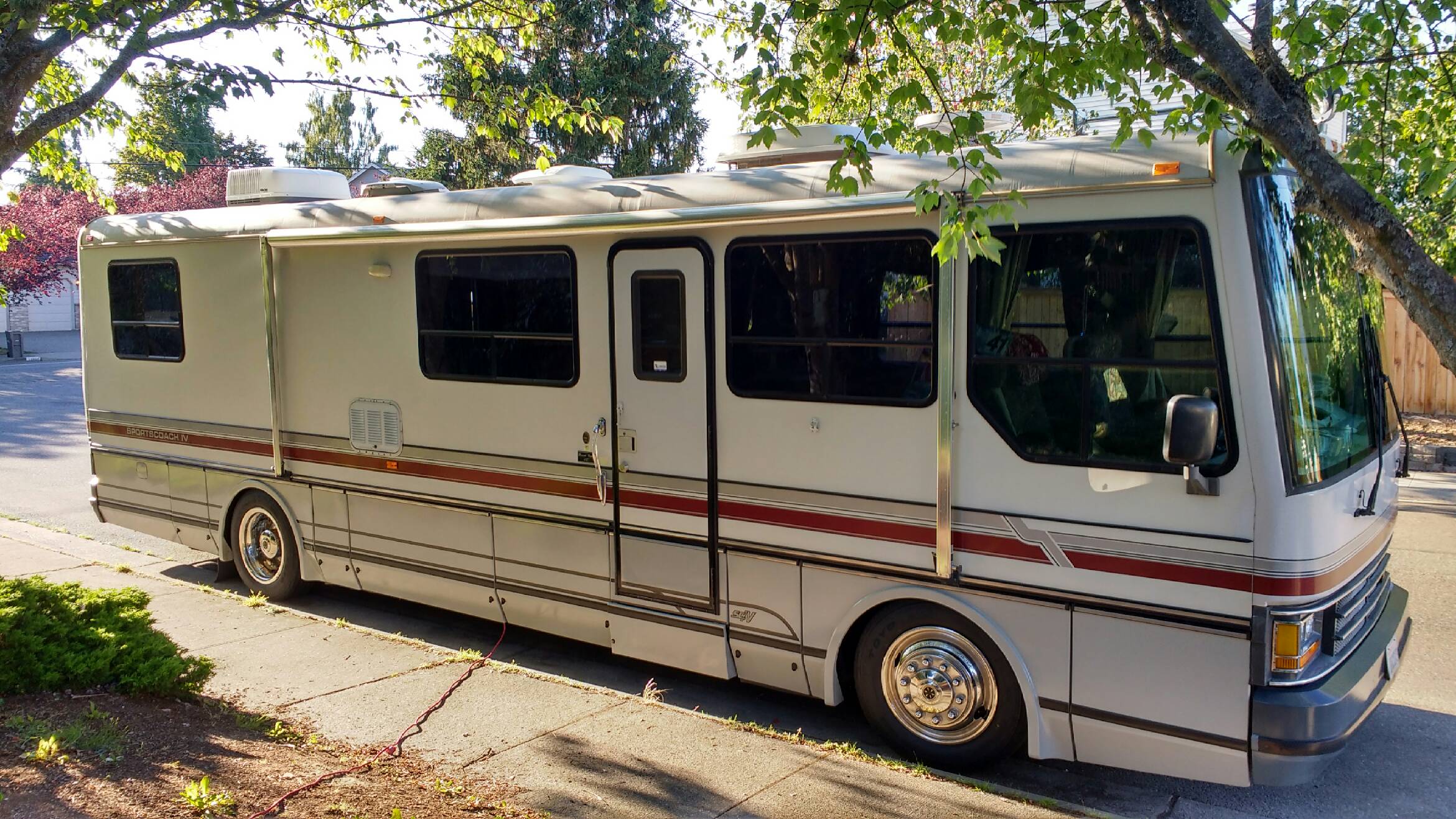 Now, I've just got to get caught up on laundry, and get everyone packed! Although this may seem be a daunting task, we are fortunate enough to have a 'clothes room'/XXL walk-in closet in our home that I sort EVERYONE'S clothes in when they come out of the dryer – making packing fairly easy. Riding gear (jerseys and track pants) are in one section, summer clothing in another – and shoes are sorted by season. This shouldn't take too long; in fact, it will likely take longer to pack it and get it out to the motorhome than it will to find and select the items.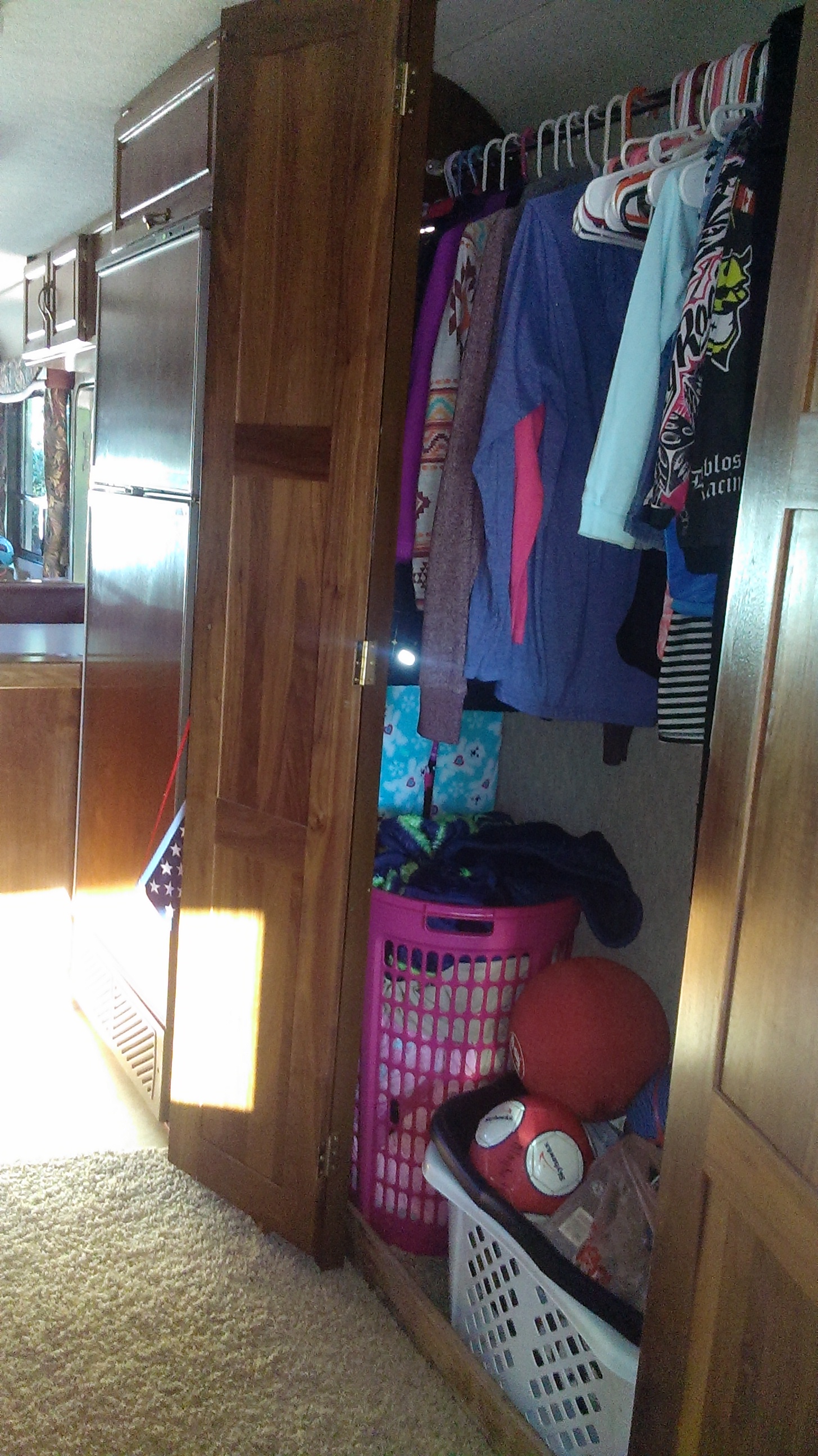 And food…now that the fridge is 'on' in the bus – I will get grocery shopping and food prep done here soon. I hate loading food from the grocery store, into the house, and then back into the bus (it just seems like too much unnecessary shuffling) – so I try to avoid it at all costs. Sometimes we will even plan our grocery shopping to be at the start of the trip, and just load from the grocery store right into the bus. Anyhow, I plan to boil a carton of eggs, make 'protein balls', prepare some raw veggies and salads, make some meat & cheese trays, etc. ahead of time – to make sure healthy snacks are just a reach away!
The lists go on and on. But I am feeling accomplished – we are soooooo close to being READY! Onward & upward. The count-down in on until we hit the open road!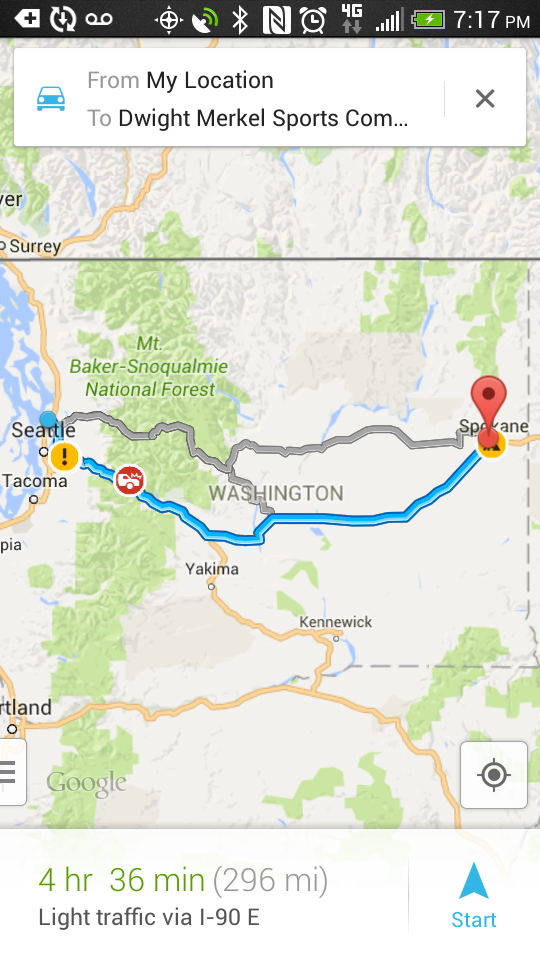 {{PS- Received this AMAZZZZING photo of Penelope, from Lee Cejalvo Photography, at Saturday's SCR/ProAm. Love the determination that shows through her 'race face'…}}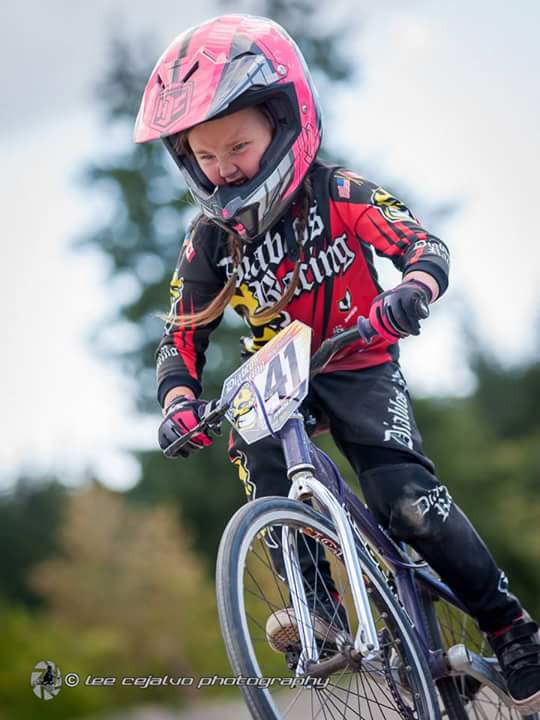 Stay tuned for updates as we 'get the show on the road'…
#MotoMom