Oh well, I may as well just vent it all out – right here and right now! What a sad day for Team #77 Racing…
Today was McCollum Park BMXs' SCR. This is our home track, so we'd like to think that may play an advantage considering we practice and race here, like all the time. That wasn't the case today.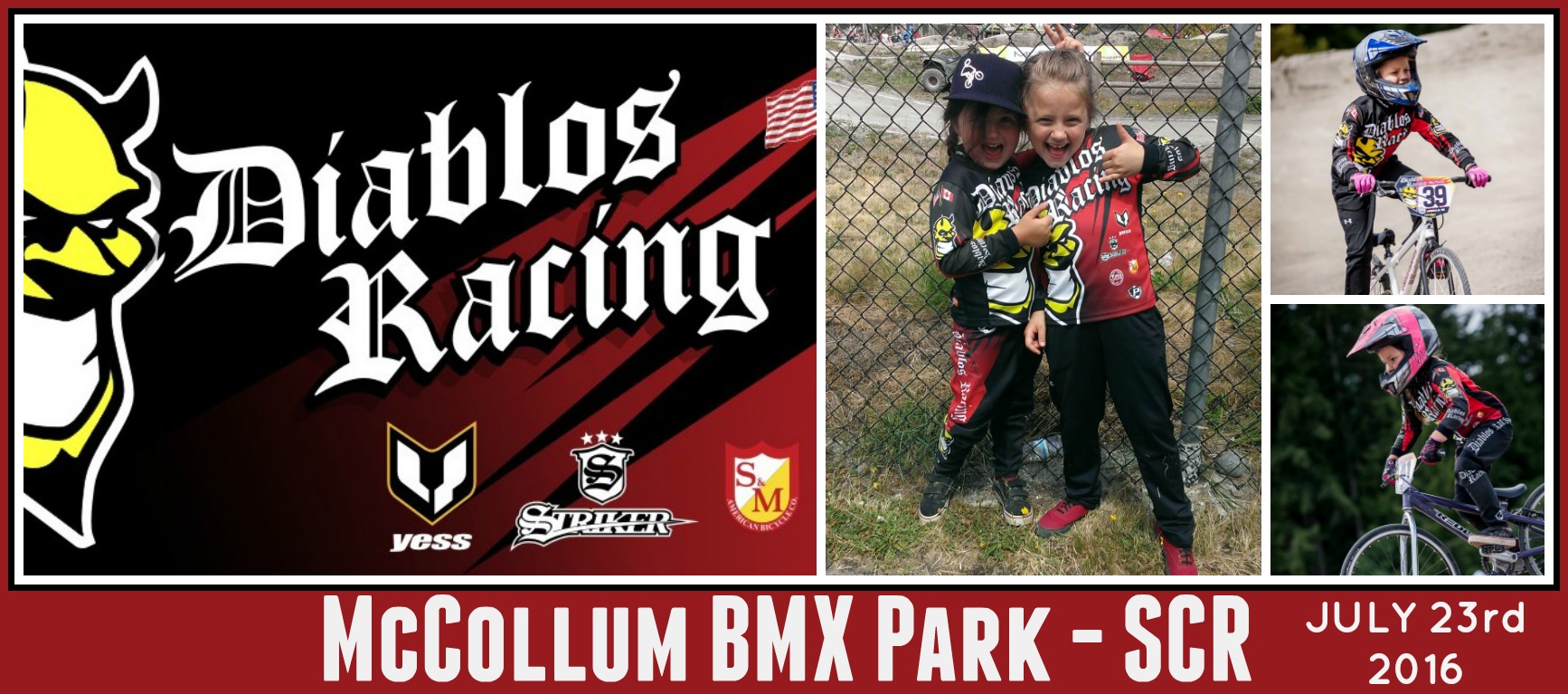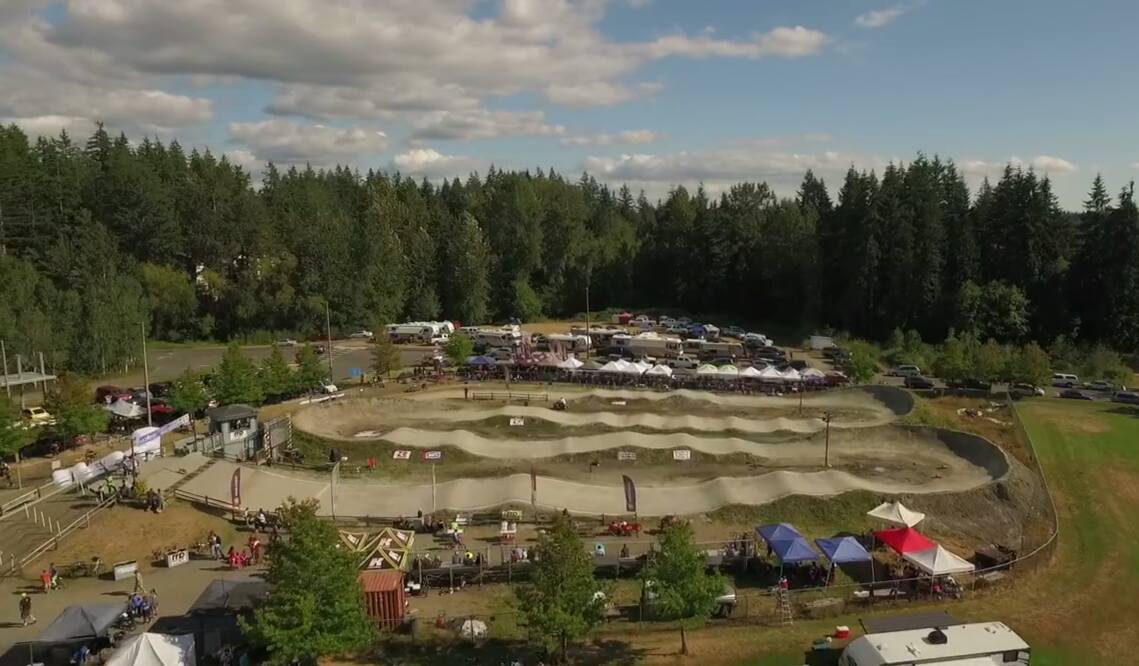 We showed up right at 10, set up a few items, and headed over to registration. It wasn't quite open yet, but one window opened within a few minutes. 45 minutes or so later, the girls' were ready to go. They both got a handful of practices in, and then we waited. And waited. And kept waiting. Racing was to start shortly after registration ended (noon), but the ball didn't get rolling until about 2pm. By that time, both girls were anxious to get on the track.
Penelope's moto was first. Her class had 2 racks, totaling 15 kids. To qualify for the main, she had to get 1st or 2nd in either of her first two motos. In her first moto, she asked me to go up to the gate with her (which she rarely ever does, usually she asks one of her team-mates to assist) – and she balanced really well and was standing on the gate (with my two feet holding her back tire up) – PROGRESS! The gate went down, she got about 3ft, and the rider next to her went down and took her out. It took her a minute or two to get up, and she finished the race (2nd to last). She was pretty darn bummed.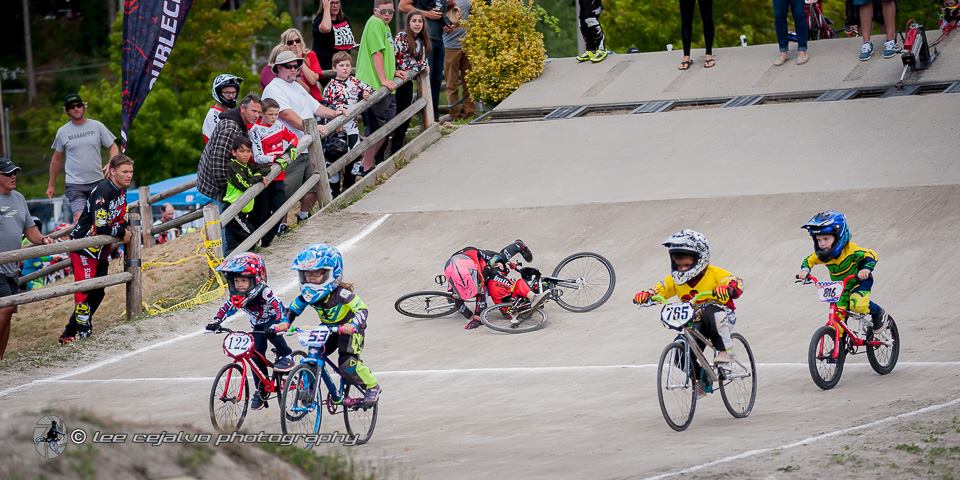 Mayhem's moto was up next! Her class also had 2 racks, with a total of 12 kids. To qualify for the main, she had to get 1st or 2nd in either of her first two motos. In her first moto, she got out of the gate first but slowly lost momentum throughout the track. She ended up finishing 4th!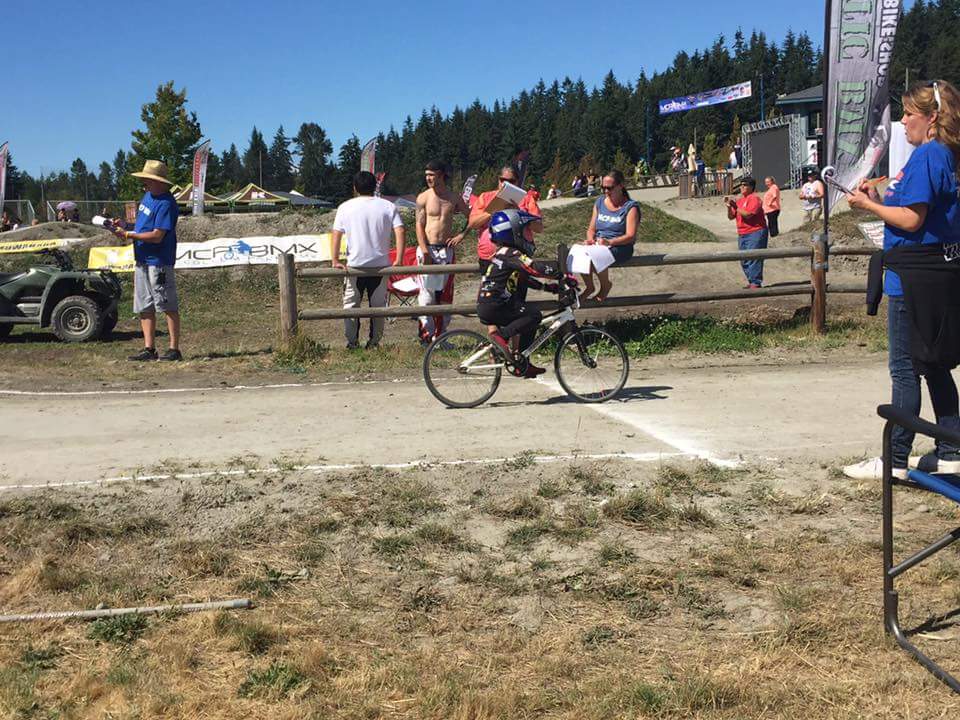 The second set of motos came around fairly quickly, and Penelope was up first again. She had her team-mate, Ty, take her up to the gate this time. She got out of the gate pretty well, and rode 2nd place most of the track. As she came into the finish line, another little guy shot right by her – essentially a tie for 2nd place. We heard the announcer call #41 as the winner (which is Penelope), but know that is it up to the 'finish line officials' to determine. After a few motos went by, we went up and asked who was marked 2nd, and they said Penelope was. Yay, great – she is moving on to the main! (Meanwhile, friends visiting at the races took photos at the finish line, and had shared them with us! Wow, it was SOOOOOO CLOSE! Tough call…)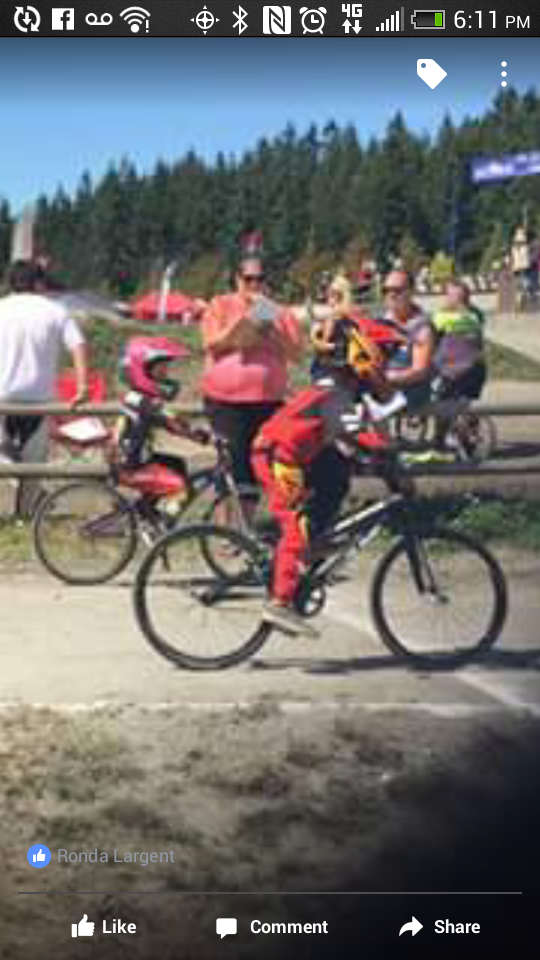 Mayhem was next! She fought hard from the start line to the finish line, taking 2nd place – advancing to the main, YAY!
Then came the mains! Between the 2nd moto and the mains was over 2 hours of waiting and anticipation – BOTH GIRLS MADE THEIR MAINS AT A STATE RACE (pretty exciting, eh?). They had lunch (killer Taco Truck the track invited in) and hung out with team-mates and friends.
Nelly's main was first. Again, Ty took her up to the gate. I headed over to the opposite side of the track from where we 'pit' (but near the start line where Nelly was). Within a few short minutes, Nelly came up bawling (with her helmet still on) that 'they' wouldn't let her race because she didn't qualify for the main. The next few minutes where full of chaos and disturbance – as I try to work through the 50+ ppl staging to race on bikes, inquiring with every volunteer (aka track official) in sight on what to do to get this corrected, all while still trying to deal with a 5 year old who is in an emotional breakdown because she just wants to race. Several motos go by, and all we get in response is: Our paperwork says she didn't qualify – there are only 8 gates, she can't race. Extremely frustrating! By that point, I realized it's a lost cause. Nelly missed her moto, but we made it back to our team tent just in time for Mayhem's race!
Mayhem got out of the gate first again, and fell to the back of the pack in the first corner. She made up for it in the 2nd and 3rd stretch (meanwhile 2 kids go down and she passes by them), coming into the 4th stretch 3 kids deep, all fighting for 3rd. All 3 kids crossed the line just about the same time – but the one who shot ahead the most 'got the stick' (meaning he could go exchange the stick for a trophy). We inquired at the trophy tent to find out where she actually placed, but they had no idea either. Such a mess!
By the time we left the track, we were all an emotional mess. I try so hard not to involve emotions in these 'fun activities' for the girls' – but at times, it's next to impossible. Penelope has been working SOOOOOOO HARD at improving her skills and applying them with BMX; it makes me sad to see her sad that she 'didn't make it to the end' even after she was told that she did. I wish we could have prepared her for that! Maybelline always fights hard, and I am always so proud to see her so happy about her accomplishments. She felt shafted today, and I felt that as her mom. As I have mentioned before, BMX is extremely different than flat track. In flat track, no matter where you place in the 'heat race' – you will always still qualify to race the 'main race'… it's an adjustment, and we are still getting used to that. Either way, I am proud of both the girls – and their ambition to hit the track any day, anytime, any circumstance. Today wasn't their time to shine, but there is plenty more time for that. We've got 4 days of rest ahead, and then we hit the road for a 4 day 'marathon' of BMX racing, followed by a few days of R&R. Onward & upward for Team #77 Racing!
On a positive note: I am sooooooo happy to announce that our team-mate and the girls' BMX coach, Ty Pellham, became EXPERT tonight! We are SO PROUD of you Ty, and can't wait to see what you conquer next buddy…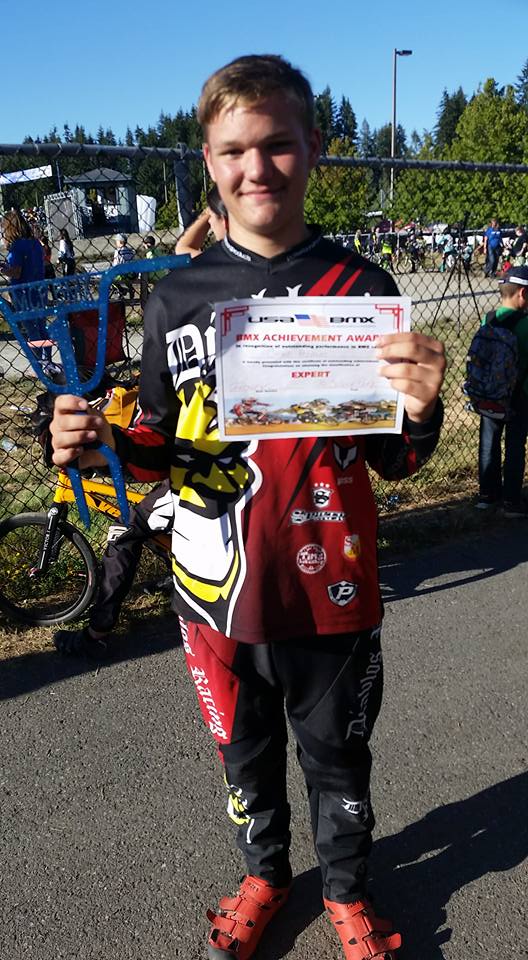 Stay tuned! More updates to come as we prepare to hit the road…
#Moto Mom