Up bright and early…and off to CYCLE BARN! Every year, Cycle Barn's hosts a 'Kids Day' event (which, might I mention, gets COOLER and COOLER every year). For the 3rd year in a row, they have hired Poppa Wheelie and Maybelline to run the kids quad/dirt bike safety course.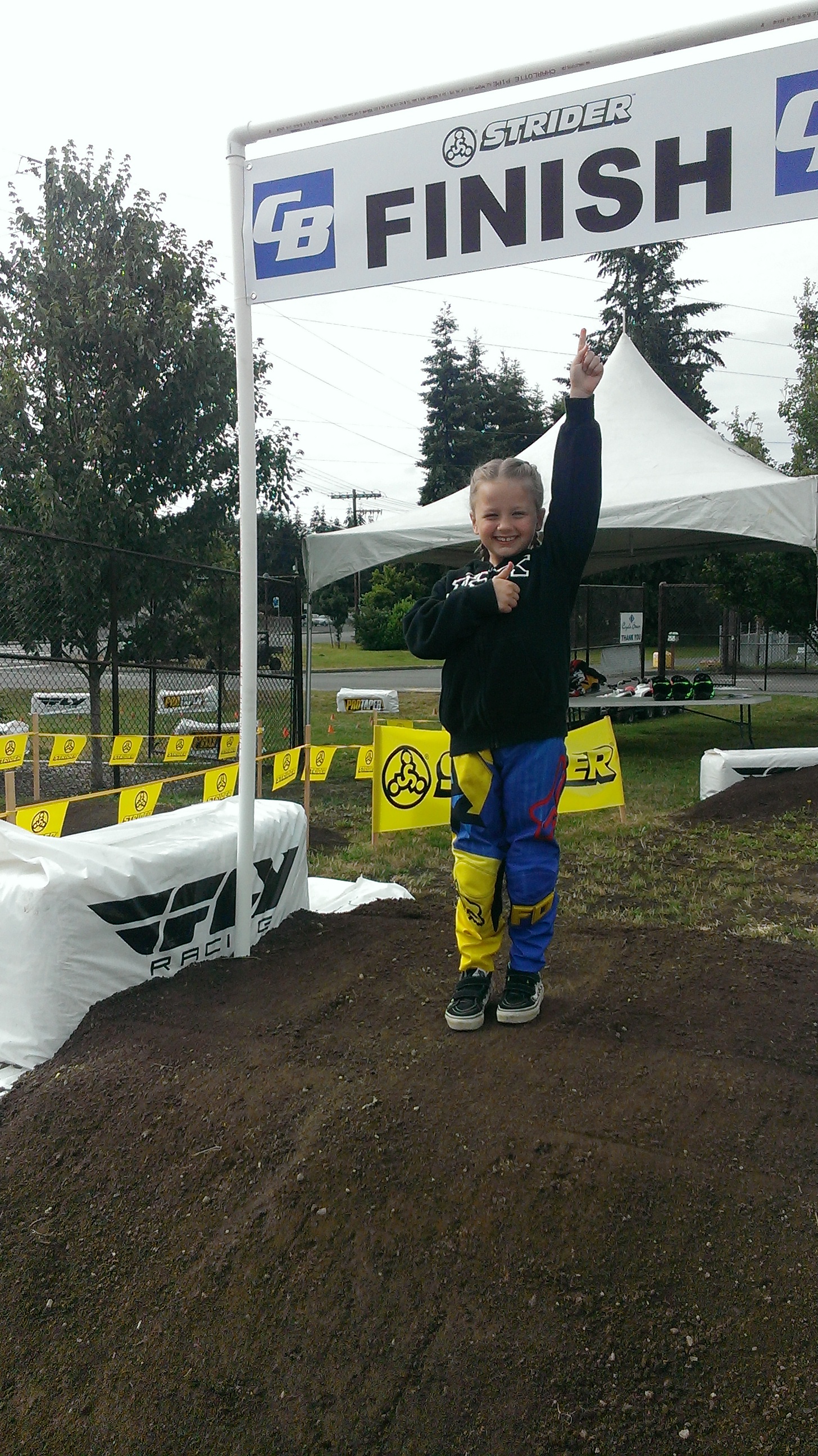 But it gets even better! This year, Cycle Barn built a Strider track (and brought in a whole ton of Striders and gear to lend out) – and let the kids loose on the course! Maybelline, having quite a bit of BMX experience, was elated to help the lil' guys out on the Strider track.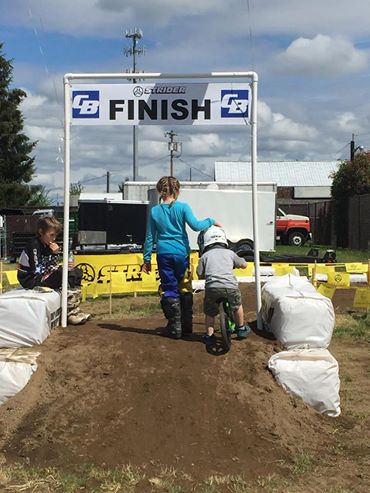 If that wasn't enough – Cycle Barn brought out face painting, scavenger hunt, Marysville SWAT team, goldfish races, and MUCH MORE!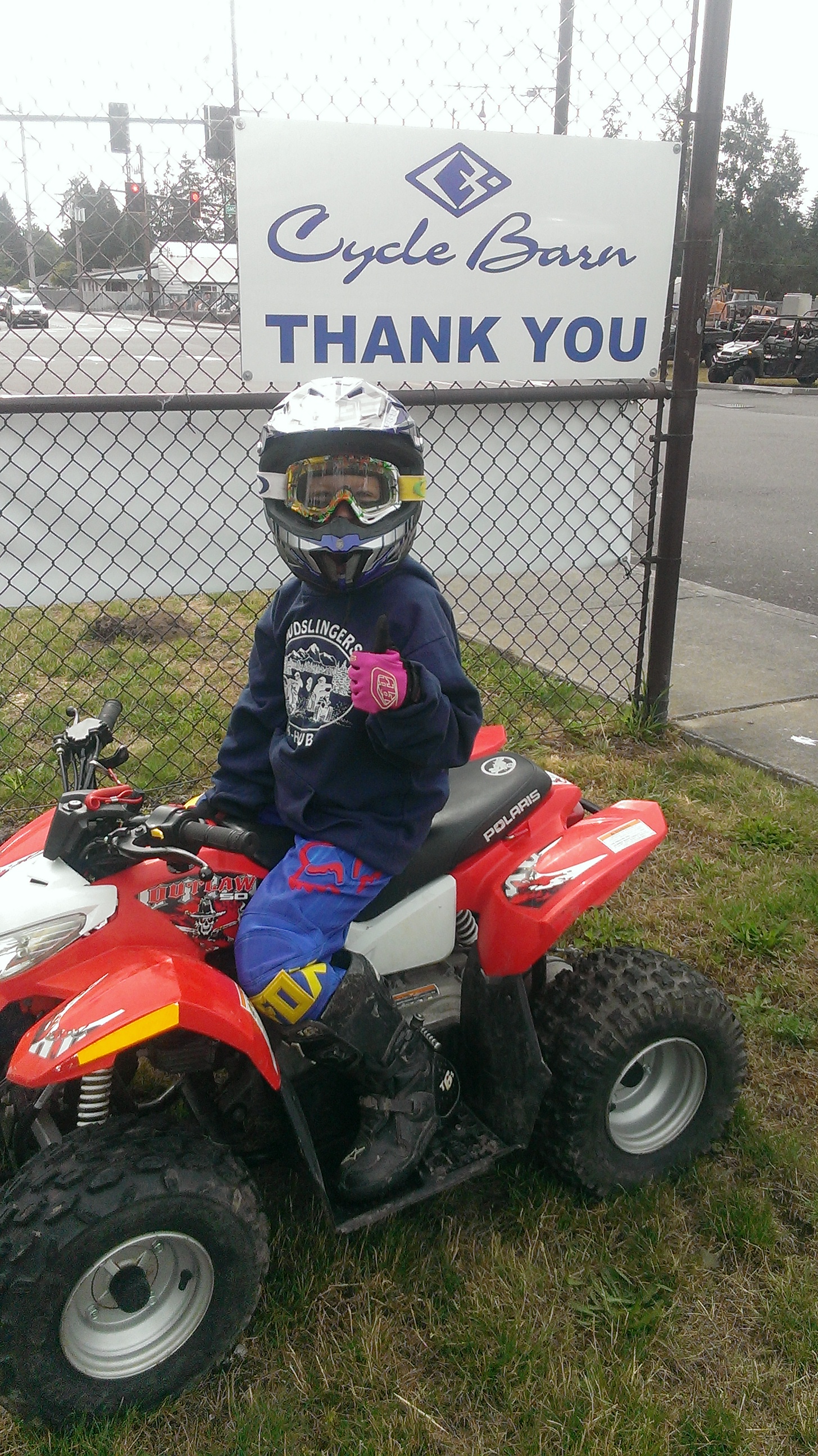 We are SO THANKFUL for our many years of sponsorship from Cycle Barn! And, we are SO LUCKY to have such a great dealership in our community. THANK YOU CYCLE BARN – you once again outdid yourselves… ♥Team77Racing

#Moto Mom