Oh my, what a long week it has been! I tend to be one who plans and prepares for everything. But when things come up unexpectedly, I easily get stressed trying to juggle it all. Anyhow, the week is FINALLY over – and I am extremely happy to have a weekend at home with no plans in sight.
This last week was the first week of swim lessons – and the girls LOVED IT. Both of them swim rather well, but with all the fishing and other water activities we do – it makes me feel a whole heck of a lot better knowing that they have the basic skill-set needed if any emergencies were to arise. Not to mention that I can't swim (well, barely) – so they would need to save me, LOL. Anyhow, the weather was crummy all week, and lessons were in an outdoor pool, but neither of the girls even seemed to notice. We will be headed back Monday for week #2!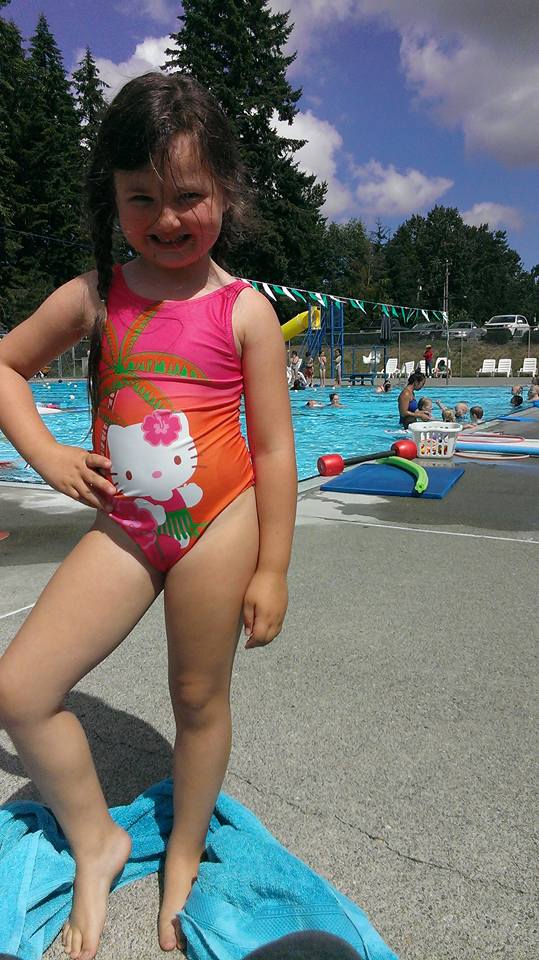 On Tuesday, Penelope's 'adopted dog' Shyanne (Grandpa's retired hunting dog) got hit by a car, and broke a foot, a leg, and has a severe laceration on her one leg. Tough lesson for a 5 year old! Nelly had thrown her ball across the street, and Shyanne took off to retrieve it. A work van speeding around the corner tagged her (right in front of Penelope). Penelope has spent most the week nursing Shyanne's wounds, and doing her best to help her recover. Sure breaks my heart for both of them!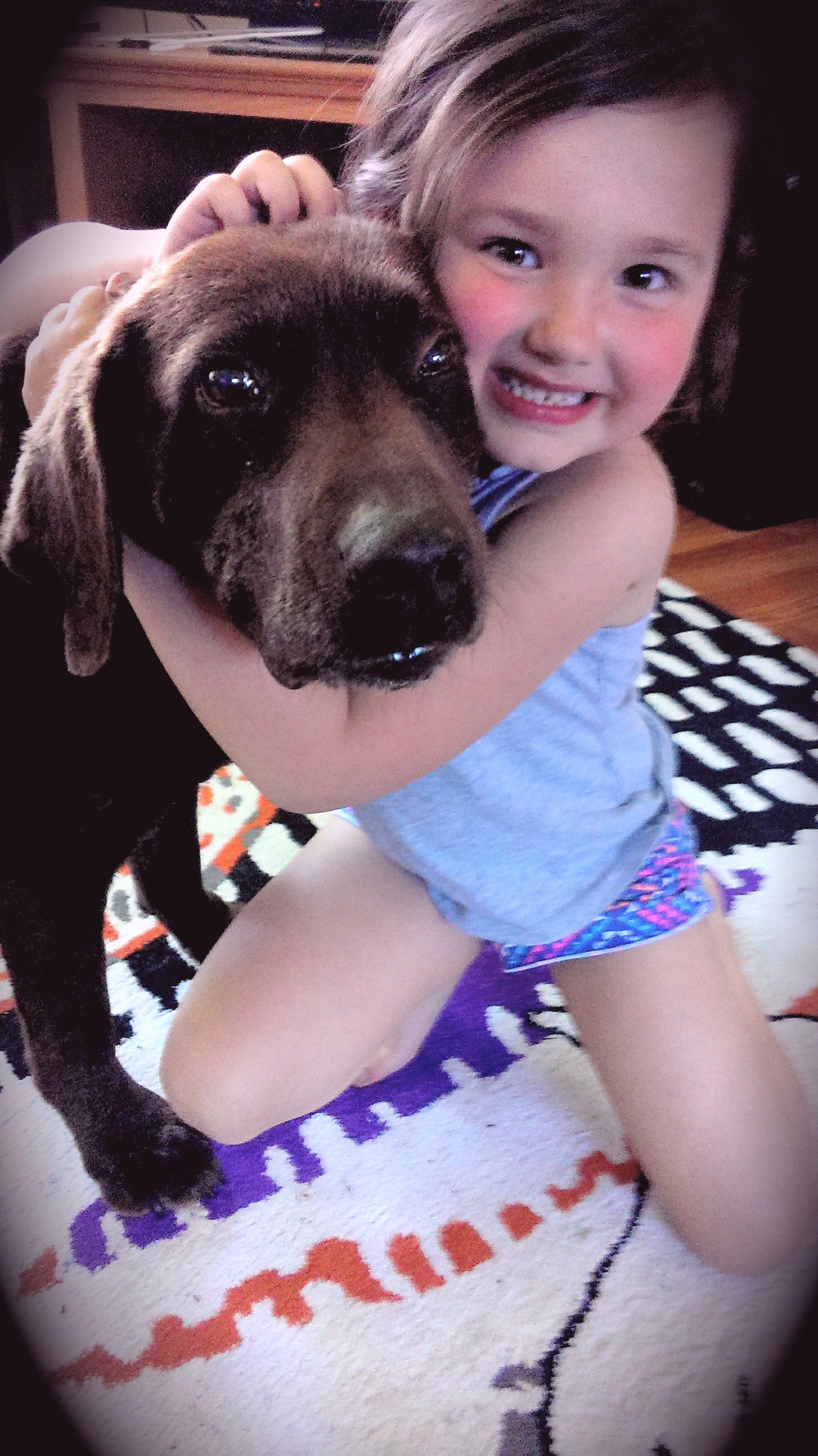 On Thursday, Maybelline and I headed out to meet Poppa Wheelie at EMXP for some practice on her new KTM Pro Senior. Although she has 'talked the talk' for many month about this KTM – she is actually pretty scared of it. It's by far the fastest thing she has ever ridden! It took some coaxing and several laps before she became completely comfortable with it – but in no time, she was rippin' it up. After an hour or two, she decided she wanted to go hit the big track. Ummm, we weren't quite sure about it – but let her do her thing. Within the first lap, she was 'rider-down' between a jump and the tabletop. By the time she rode up to us after the crash, she was balling her eyes out. Come to find out, she wasn't actually so hurt (a small bruise and scratch) – she was just so upset because the guy who helped her on the track never asked her if she was ok. He just picked up her bike, started it, and told her to go. Well now, lesson learned for Maybelline: If you are going to ride the 'big-boy' track on your 'big-girl' bike, then there ain't no time for crying over crashes, LOL. She quickly exited that track, went back to the kids track, and finished off her evening doing practice laps there.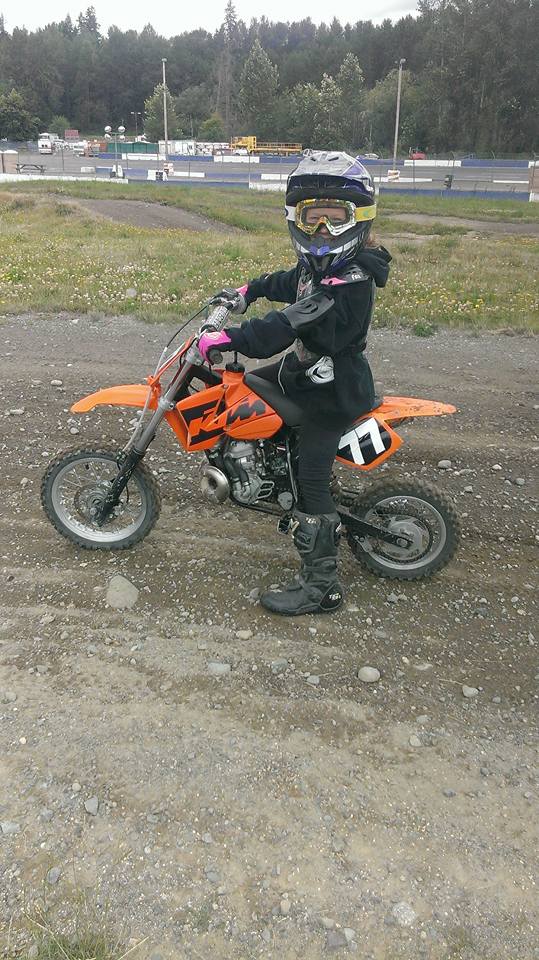 Yesterday (Friday), after finishing swim lessons, Maybelline and I headed off to SeaTac Airport for her first solo flight (headed to Boise for bonding time with her Auntie Chandra). What a task that was! 5 hours later (between Friday traffic through Seattle, parking at SeaTac, unoccupied minor check-in and paperwork, security, dinner, etc), she was finally in the air. Ironically, as I pulled in the driveway at home – I got a text that she had just landed, and was safe with her auntie. 5 hours' worth of work, for her 50 minute flight, LOL.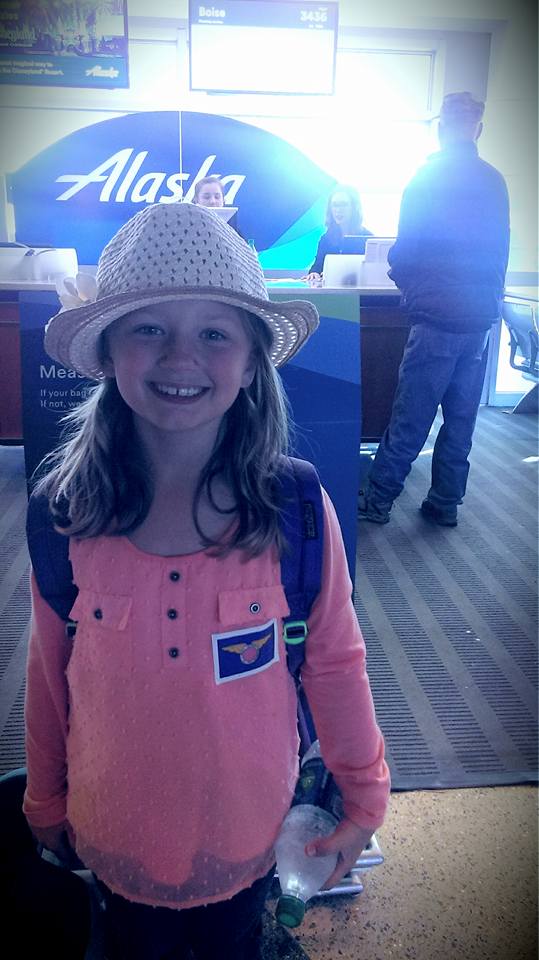 This morning, I slept in – and it felt sooooooo good. As I slowly woke up, got some coffee, and checked my phone – I found this gem: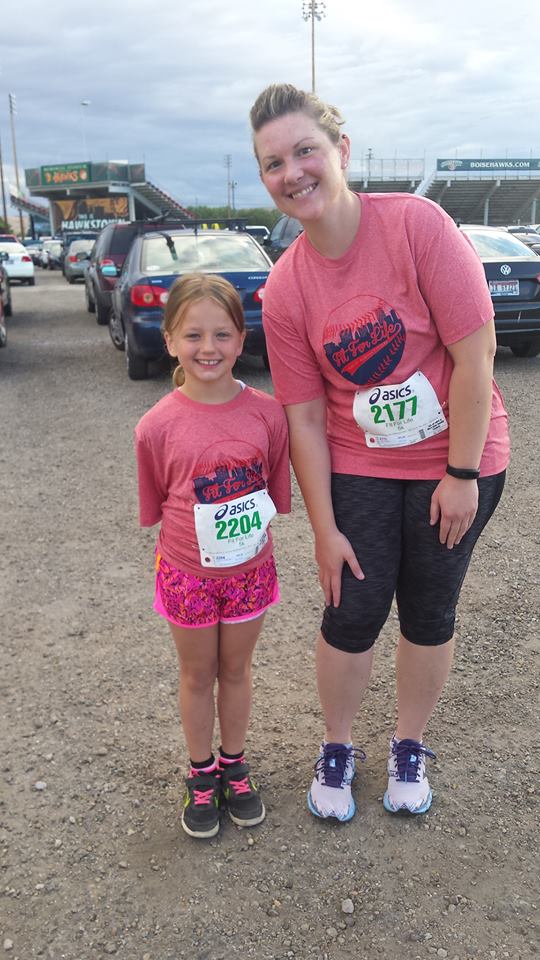 Maybelline and her auntie completed May's first 5k in 43 minutes! So proud of these ladies♥♥♥
Now, I am off to get a pork roast and some ribs in the smoker! Somehow, my husband convinced me to 'buy a whole pig' (in which we had no freezer room for anyhow). So, mission 'SMOKE PORK' is in session…
#MotoMom