We are home from the LumberJack Nationals! We had such a great time, but are all sooooo exhausted. There were some up's, and some down's, but overall – it was a huge success…
The 2nd day of racing (Saturday, which was our 3rd day at the track) began with 8:50am practice. The girls' had to share a bed in the motorhome the night before because Poppa Wheelie was staying with us and stole the couch. Although we began our bedtime routine about 8pm, the girls bickered and fought with each other until 11:30pm (when they were finally separated and May ended up sleeping on the floor) – none of us getting to bed until midnight. Well, as expected, 8am came VERYYYY early for them (both of them struggled to get out of bed and dressed). Both made it to practice, and all seemed to be going well.
AND THEN…breakfast time hit. What was a small request for Penelope to finish her cereal (that she asked for) and her cup of juice (that she poured a second serving of herself) – quickly turned into 'World War #77'. Needless to say, Penelope ended up 'grounded' for the day, which meant no racing for her. We had already registered and paid for her, so it was a pretty significant financial hit to us – but being a 'team-player' and displaying good behavior is not an option. Her loss, and she was pretty bummed about it.
Maybelline went on to race and did SOOOOO GOOD in all her motos. She qualified for the main, and ended up taking 4th place overall (in the 8N class). Her team-mates also had some great victories (Ty took 1st, and Megan took 4th).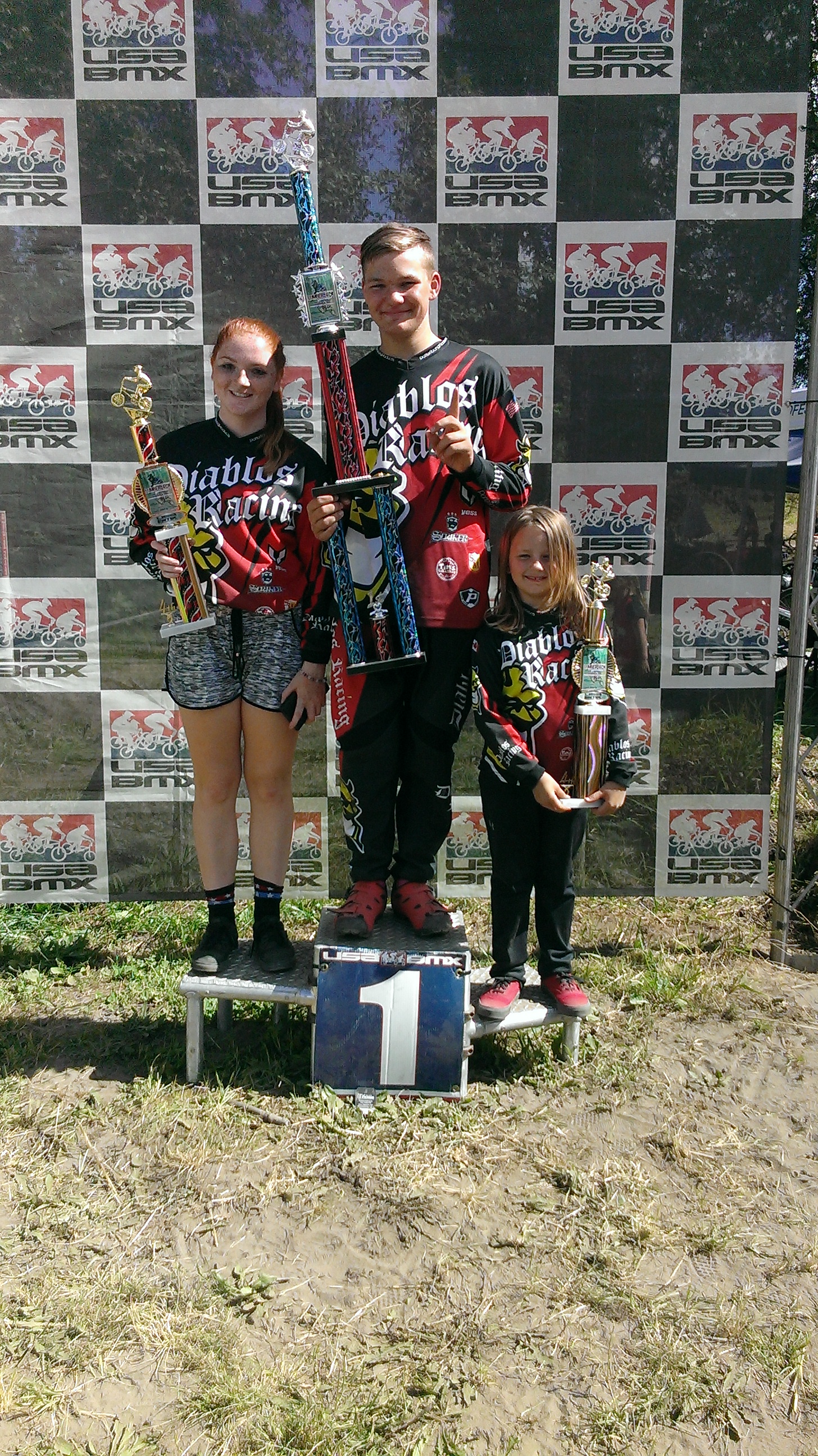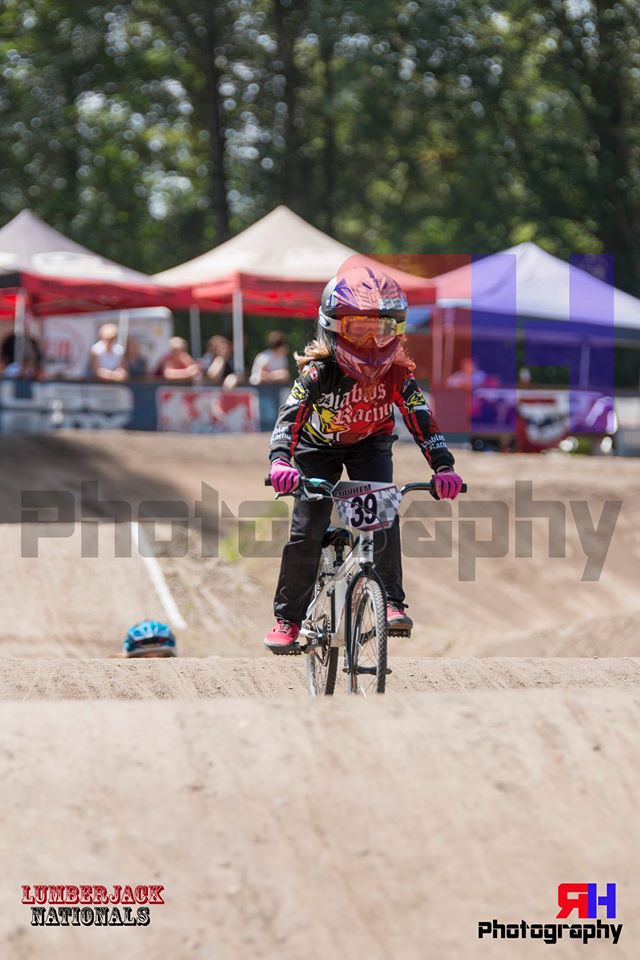 The kids celebrated in the evening with some kick-ball and hacky sack, while the adults celebrated over PBR. Having such an eventful day, ending in some great wins… always makes for some good ol' camping and team celebration! But with Penelope's recent events/behavior, the girls were again beginning their bedtime routine at 8pm. This time, Penelope slept in our bed in order to separate them (I stayed with the girls while Dan tended to the fire with the neighbors, later coming to bed and putting her back in her bed once asleep). The girls' were 'lights-out' by 9pm – THANK GOODNESS.
Saturday morning came quickly! Racing began at 8am sharp – no registration and no practice. Both girls struggled just a bit to get up and out of bed (at about 7:20am) – but once they did, they both had smiles on their faces and were ready to RACE!
Maybelline cruised through her motos, qualifying for her main, and taking 4th place overall (again). She pushed hard, and did some of her best racing this day! Penelope placed 3rd in her first moto (but only 1st and 2nd were advancing to the main). In her second moto, she took 2nd, so she was finally qualified to move on to the main. When the 3rd moto/main arrived, I am no quite sure where her head was at. She cruised through the whole race, sitting down, peddling as little as possible – and finished 6th. She was happy to get a trophy; but it was a tad disappointing to see that she had surely 'checked-out' of the competition (especially since she had previously put in so much effort to qualifying for it in the first place). Hoping this was just a 'bad moment' for her…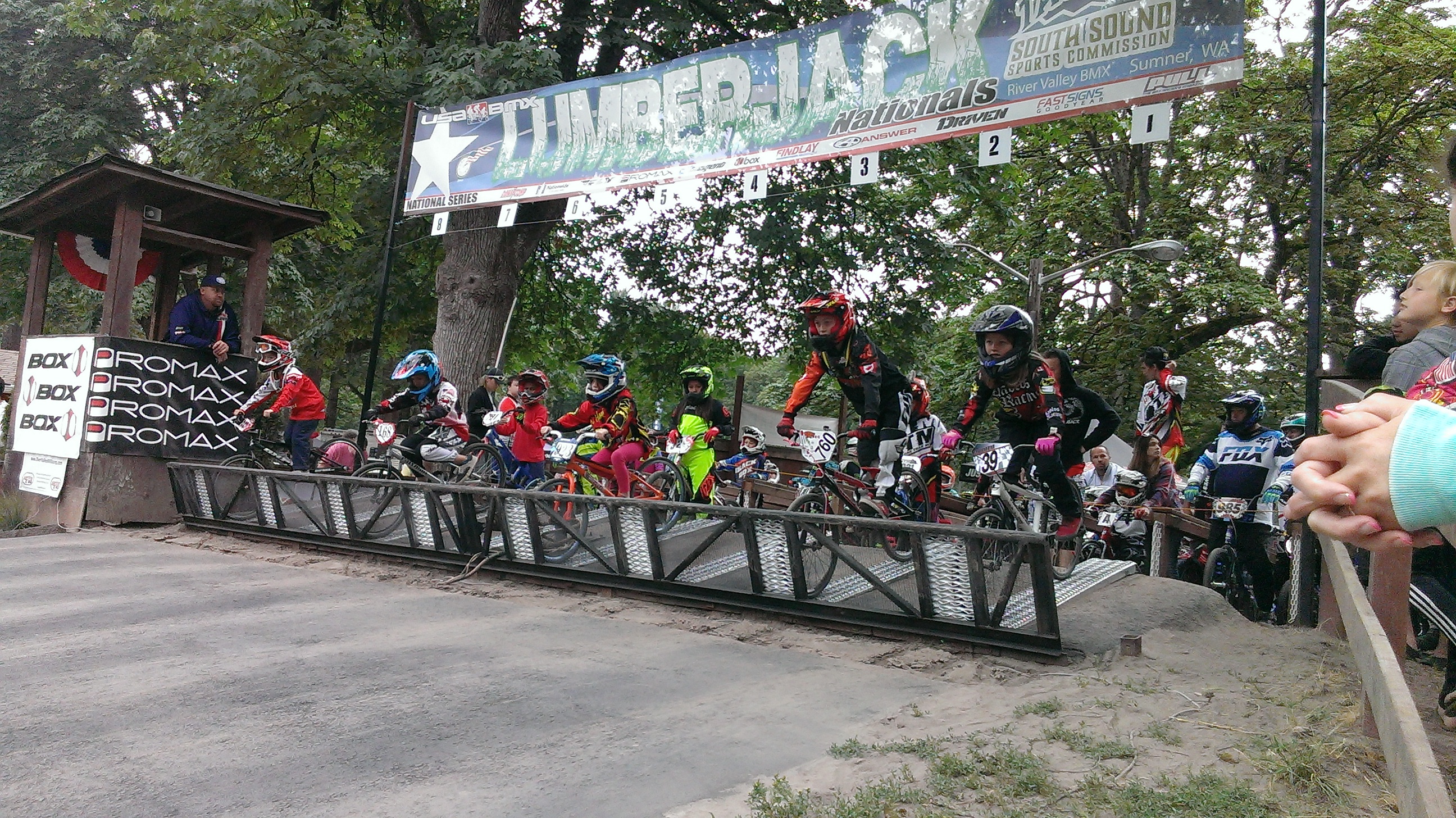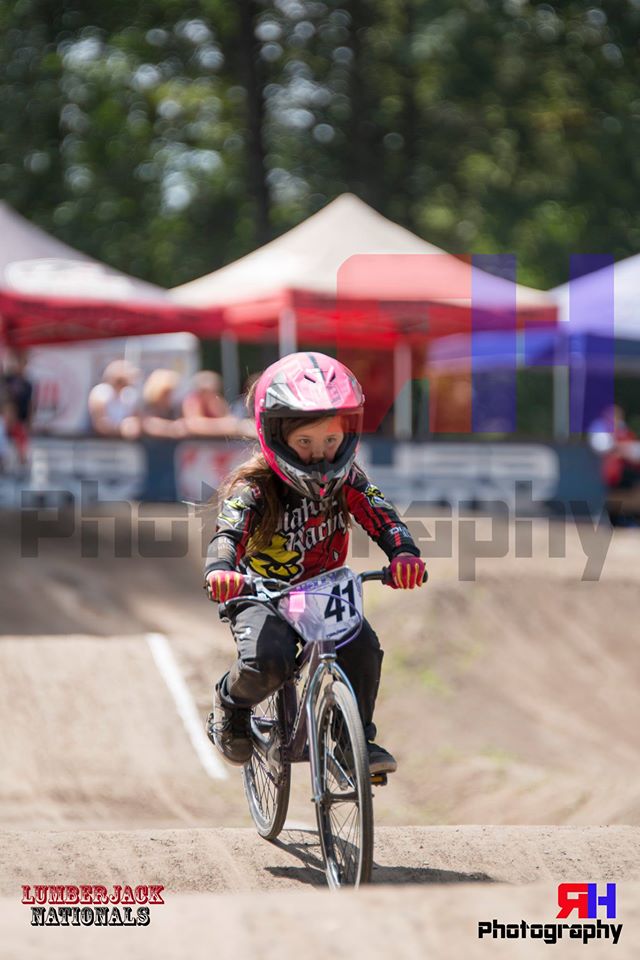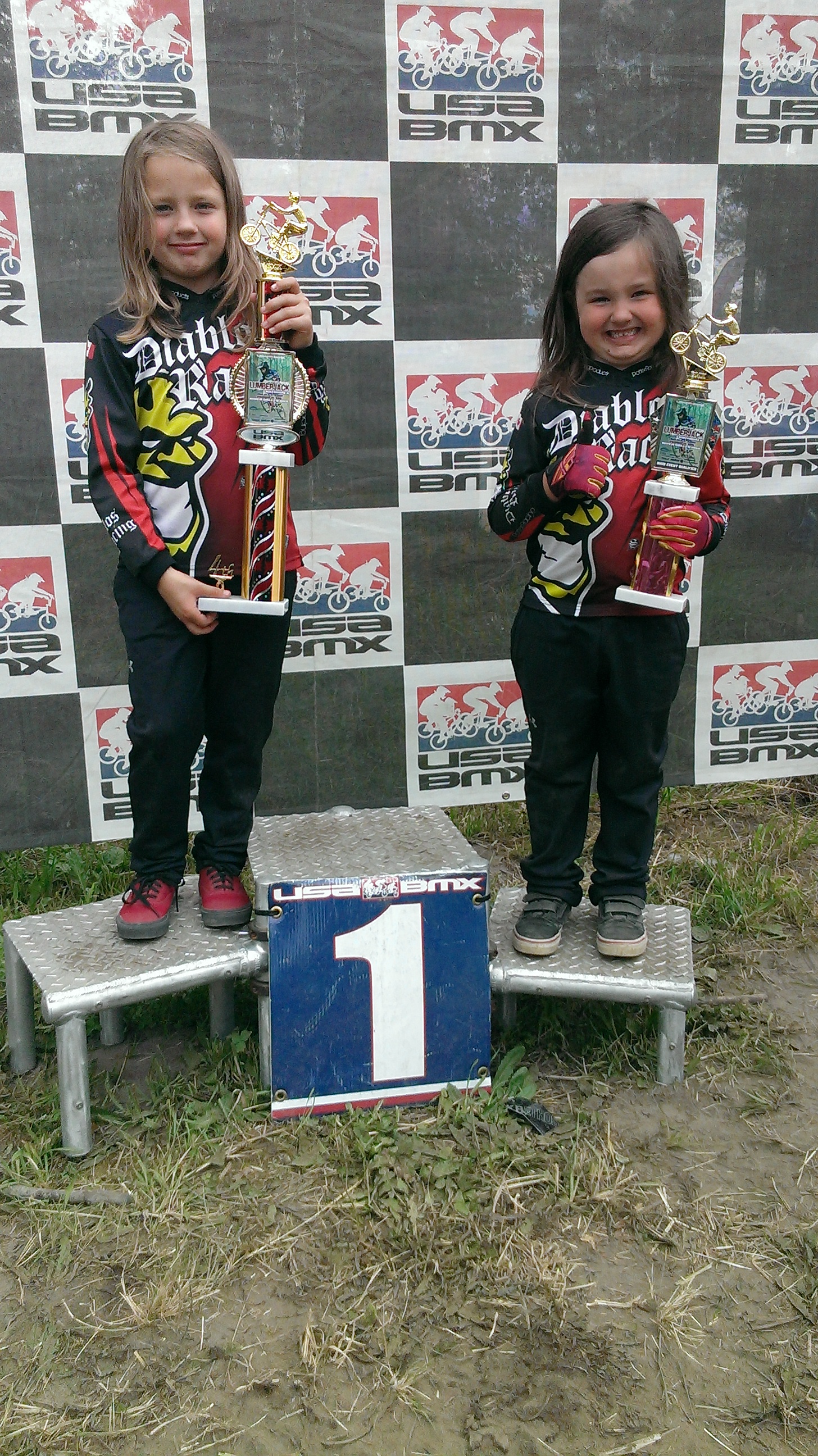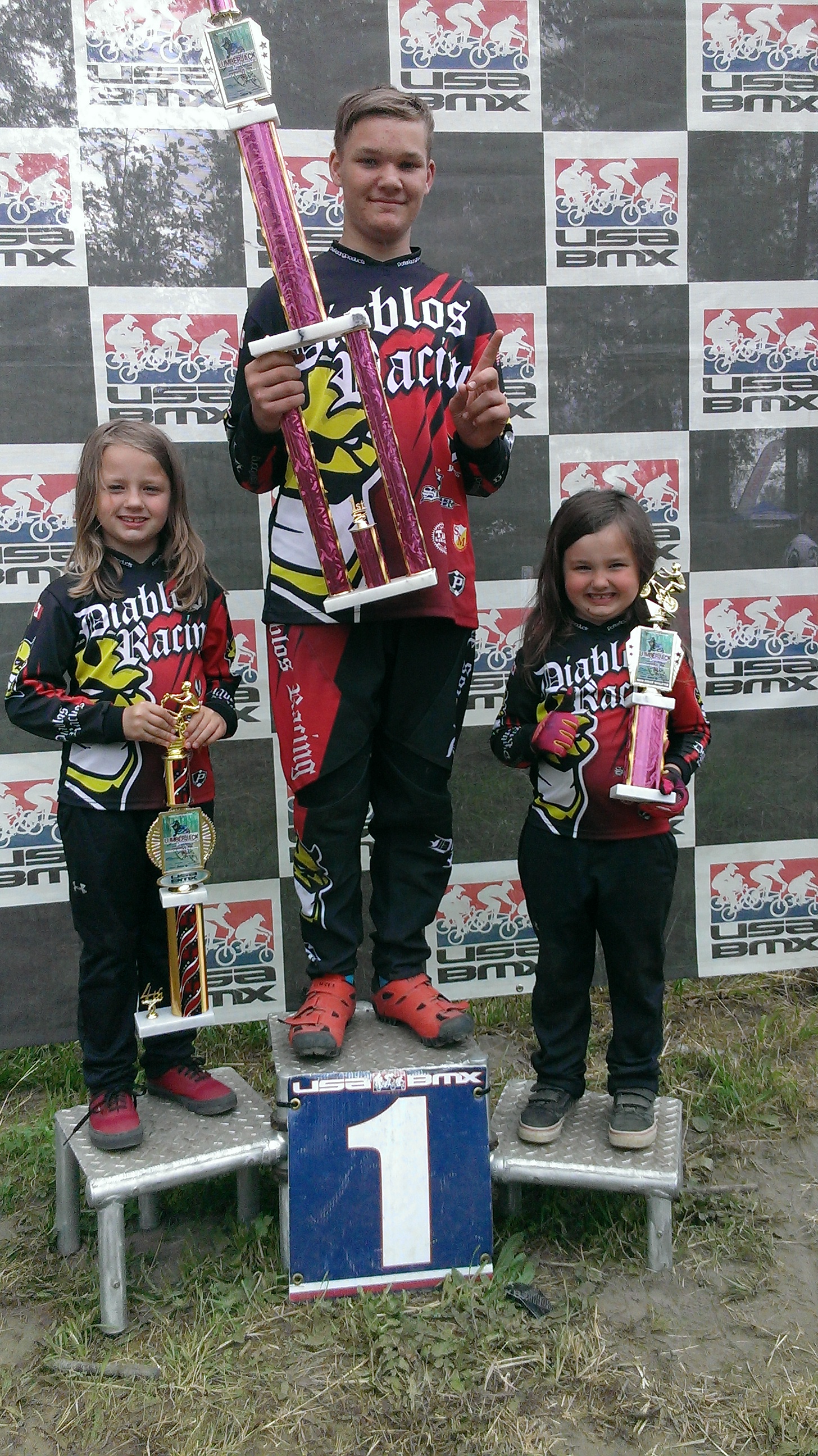 Once racing was over (noon-ish), we all began packing up to head home. We all filled our bellies with lunch, and took down camp, one item at a time. We were on the road by 1ish, and home by 2:30ish. This arrival home was a day earlier than we had initially anticipated, but much needed.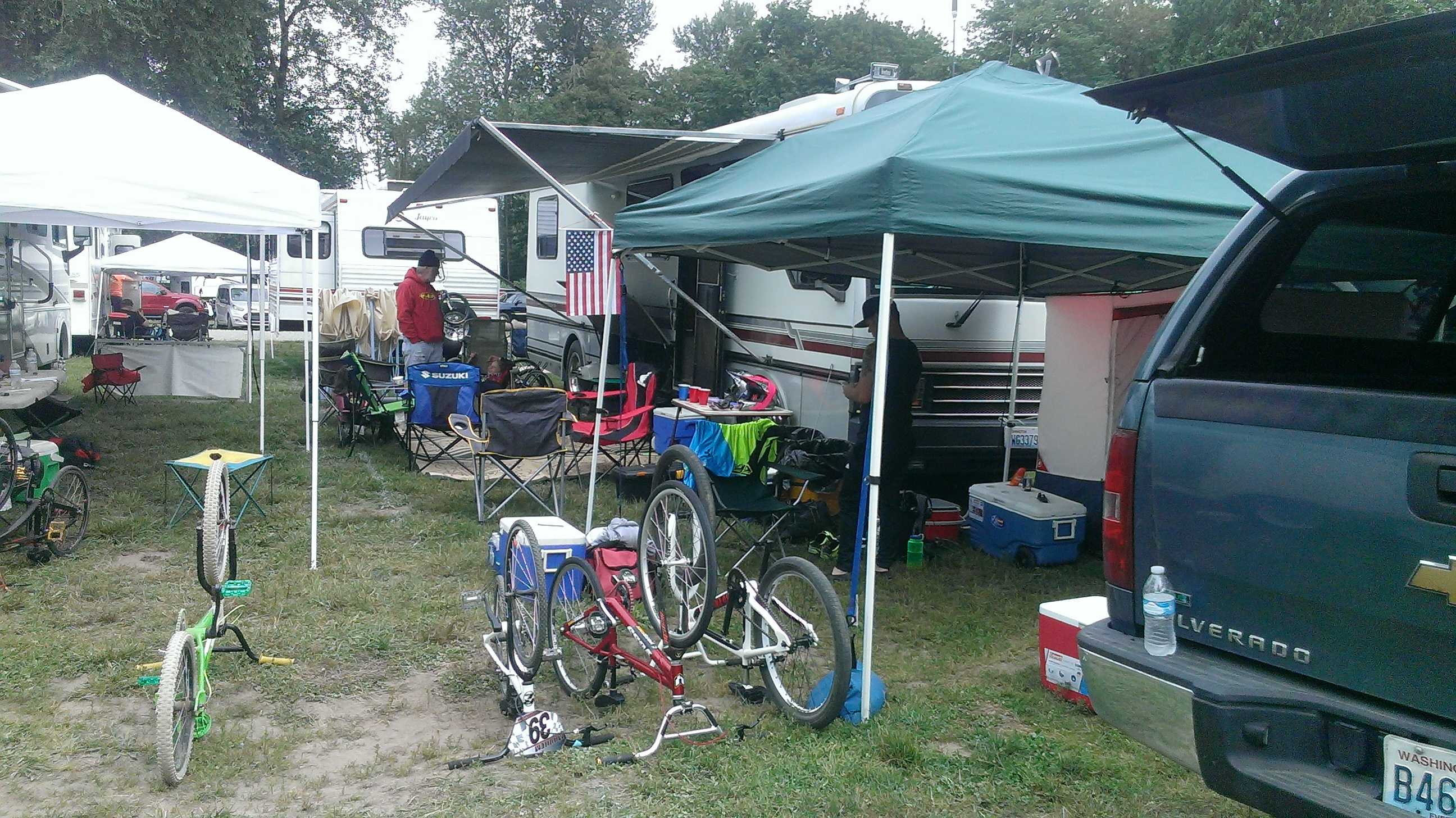 Once home, we unpacked the motorhome, everyone enjoyed much needed showers, and relaxed while enjoying a family movie (Cheaper by the Dozen #2) followed by dinner (homemade beef Gyros).
Another successful trip in the books – and we can now say that we tackled USA BMX Nationals and survived!
Now, the week ahead: 4th of July celebrations, Swim Lessons, Motocross Practice at EMXP (on dirt bikes), and Maybelline heads to Idaho…solo! Stay tuned for more updates from Team #77 Racing…
#MotoMom